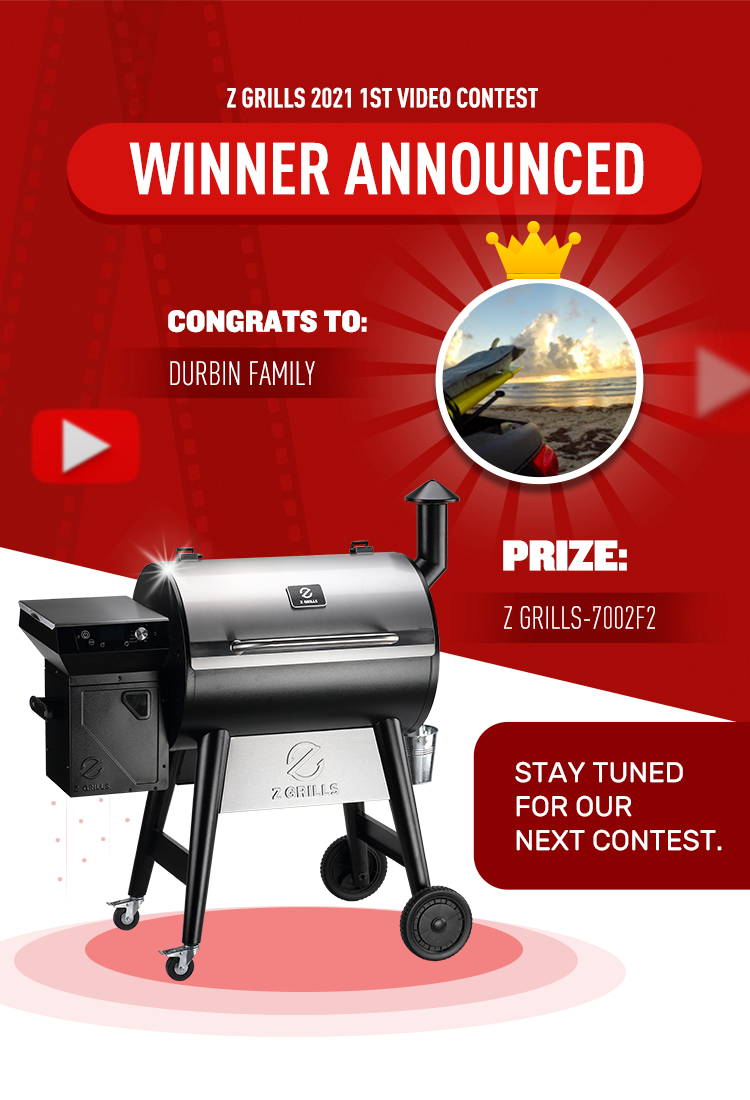 Congratulations to the finalists of the 1st 2021 Z Grills Video Contest. Z Grills thanks all entrants to the contest. Among these 5 top-scoring videos from this month's contest, which one do you pick? Go to the Z Grills Facebook page and vote for the winner in your heart!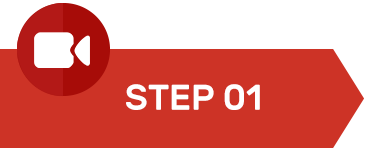 Make a video.
Create a compelling video about your Z Grills. Optional topics: Z Grills pellet grill review, why choose Z Grills & grill comparison.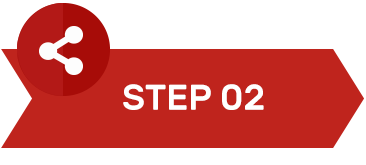 Post it.
Post your video on social media platforms such as Facebook, YouTube, etc. Include a short description and our website address in your post.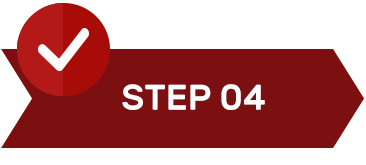 Submission successful.
You will receive an email from us confirming your submission.
All participants with eligible entries will receive prizes! If you are one of the top 5 finalists, you'll also win the Excellence Award. The grand prize winner will receive one exciting Z Grills 2021 New Model Pellet Grill! Seize the opportunity to challenge, capture, create, and win. Submit your work NOW.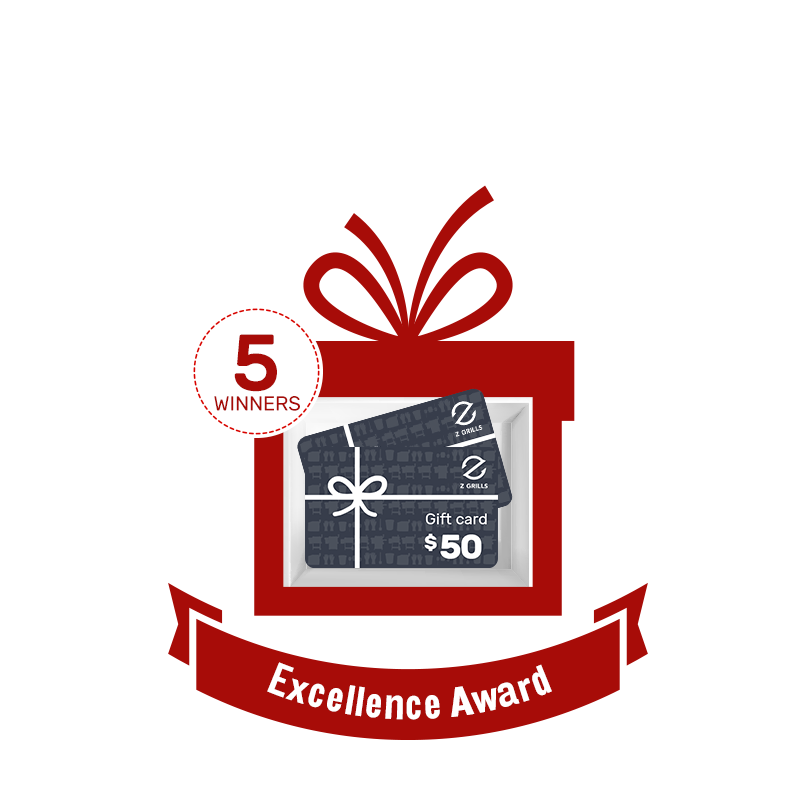 Excellence Award
One $50 Z Grills Gift Card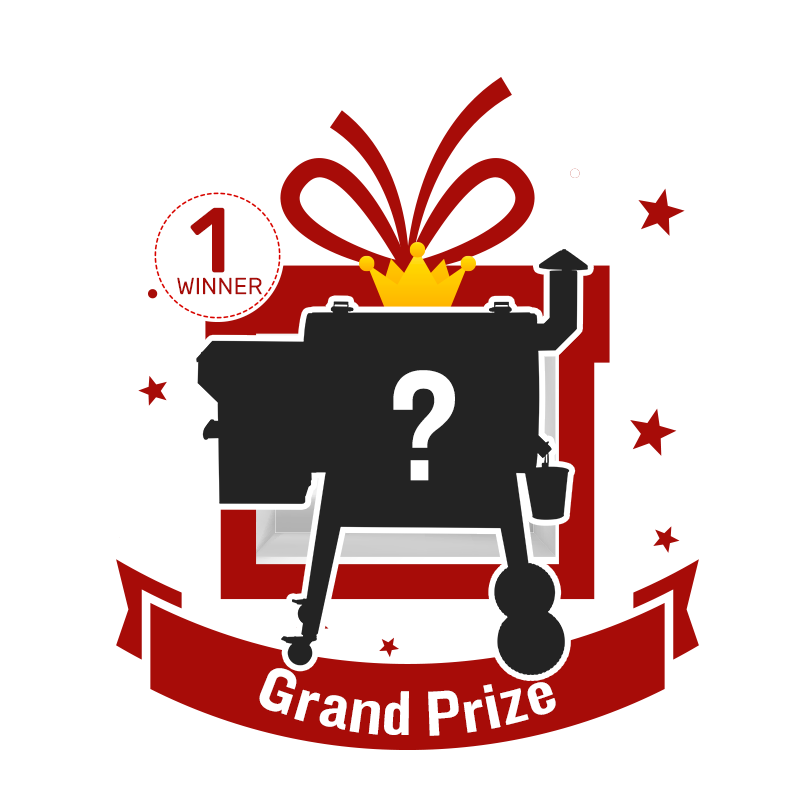 Grand Prize
One Z Grills 2021 New Model Pellet Grill
(worth $600+)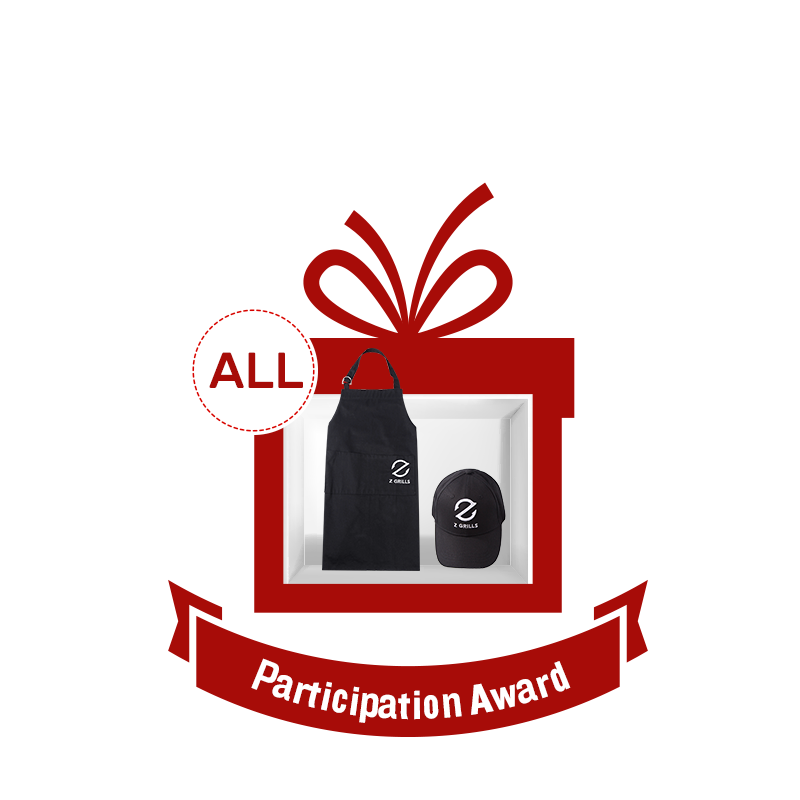 Participation Award
One Z Grills Apron & Cap
Judging:
Top 5 submissions will be selected as finalists. Videos will be selected based on content, creativity, originality, and enthusiasm for grilling.

The best of the submissions will be featured on the Z Grills website at www.zgrills.com. Finalists will be chosen by Z Grills operations team, and the grand prize winner will be determined by public voting online on the

Z Grills Facebook

page.
1. Contest time period: January 1, 2021 to January 31, 2021
The deadline for submissions is 11:59 pm (PST) on Saturday, January 31, 2021. 5 finalists will be selected on Sunday, February 1, 2021. The grand prize winner will be determined by public voting online starting Feb. 1, 2021, and ending Feb. 8, 2021.
2. Each video must focus on ONE of the following topics:
6-month (or longer) reviews of Z Grills pellet grills: How is your grilling experience with Z Grills? We would love to hear from you!
Why choose Z Grills: Tell us what qualities of Z Grills impress you the most.
Grill comparison: In what ways does Z Grills outperform other pellet grills or gas/charcoal grills? Air your views out.
3. Video length: At least 3 minutes
4. Video submission:
Create your video.

Your video must be uploaded on at least one of the following social media platforms including Facebook, Instagram, Twitter, YouTube, or BBQ forums, etc.

Tag @zgrills, indicate the model you're reviewing, and include our website address https://zgrills.com/ in your post.

Send the screenshot of your post and your post link to service@zgrills.com with the subject "VIDEO CONTEST- FIRST NAME, LAST INITIAL".
5. The video quality should be at least 1280 × 720p.
6. Entrants may submit as many video entries as they wish.
7. Submitted videos must be the work of the entrant. By entering the contest, you legally attest that the entered videos are your own work.
8. Videos may not have been previously submitted, distributed, or published.
9. Entry in the contest grants Z Grills license to use any entered videos, with credit, for promotional purposes related to Z Grills.
10. No copyrighted materials (music, images, etc.) may be used for this contest unless you own the copyright or have a license to use the material for this contest. Written permission must be obtained and provided upon request for all copyrighted materials.
11. Entrants agree to be bound by the official contest rules and decisions of the judges.
12. If you have any questions about submitting your video or about the contest rules, please feel free to contact us at service@zgrills.com.
Check out the following videos to watch other grillers' work.
Z Grills 6002B Pellet Smoker One Year Later - Cooking Steaks
Z Grills 700e 2 Year Review
Z Grills 550A Quick Review & Experience On Grilling Baby Back Ribs
Z Grills Review | 700E Wood Pellet Grill
Z Grills ZPG 10002E Pellet Grill Review: First Looks and Cooks!
Z Grills 7002E Wood Pellet Grill Review With Lots Of Smoke / Burn In And First Cook, Awesome!
How to start up your ZGrills 10002E - Z Grills
Green Mountain Grill vs Traeger Vs Z Grills. Which one is the best?
Check out the flavorful life of our Z Grills family by following #ZGrills on Facebook & Instagram.
And we invite you to join the Z Grills Official Group - a community of sharing and inspiration. Join us and embark on a wood-fired adventure of flavor!