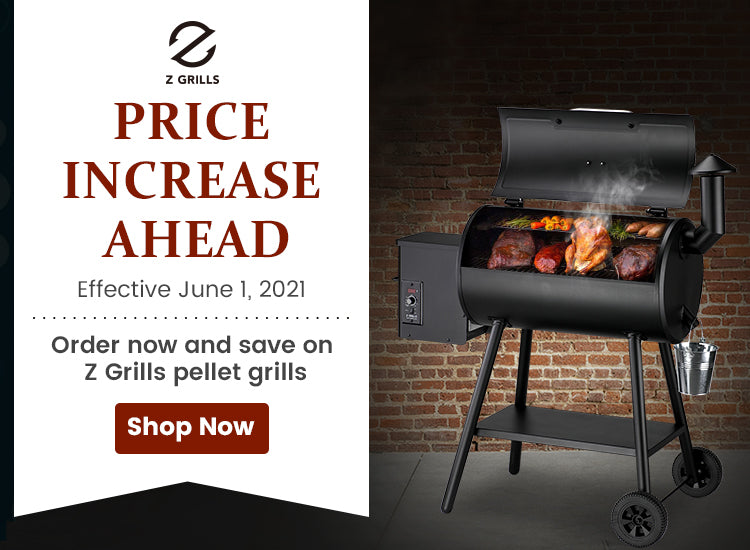 Dear Valued Customers:
Due to an increase in the price of raw materials and shipping costs, our company is announcing a 5% to 12% increase in our Z Grills pellet grills. The price increase will go into effect on June 01, 2021.
At Z Grills, we've strived to keep our prices consistent over the years, but as material costs soar across multiple sectors, we're raising prices to ensure that you receive:
The highest quality products
Top-tier customer service and support
Reliable grills that will work as good today as they do years from now
Selling directly to our customers has, for many years, allowed us to offer fair and honest pricing. As we strive to produce the best products and services in the industry, raising our prices at this time is the only way to provide the quality and support you deserve from Z Grills.
If you have any questions about the above changes, please contact us at support@zgrills.com.
We appreciate your continued support.
Sincerely,
The Z Grills Team